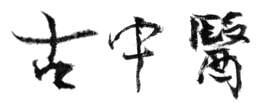 古中醫教育中心繼2005年的「中醫食療字典」後,再向各位中醫師及中醫藥愛好人士分享其作者二十年的中醫研究成果。作為資訊科技工程師及中醫藥大學學士,作者嘗試融會工程學,中醫學,另類療法,生物能訊息醫學,經絡能量測試儀器,氣功,系統論,經濟學,管理學,數學,佛學:苦集滅道、八正道、覺知、平等心,道德經,中庸及古中醫臨床經驗等領域。此次在此拋磚引玉,願與各位一起探討真理,在這迷惑的現世中繼承及發揚中醫藥學,希望大家能共同尋找出更好的方法讓現代人更容易認識古中醫之智慧。僅遵家師朱雲鵬訓示:「一個人一雙手一世人可以做到多少事呢?」,現誠意希望您能到來參與,共成大業。
Ancient Balance Medicine Education Ctr
Ancient Balance Medicine Research Inst Ancient Balance Medicine Association
陰陽平衡.com
YinYangBalance.asia:Balancing Yin n Yang  —> E C Balance: Balancing your body Mental-Emotional-Physical-Behavioral-Spiritual
好醫好藥好飲食,醫者患者兩相知,
中醫普及靠我輩,古醫新法多栽培。
For thousands of years, the theory has been applied to many different areas in China including medicine, tactics, science, martial arts, astrology, philosophy and others.
During the end of the Qing dynasty in China, many wars were fought and China was largely influenced by Western culture. As a result, the theory of E was forgotten by most of the people but it was never lost.
In the last century, modern science advanced a lot. The results of this advances do not make the theory of E looks more mythical or irrational, on the contrary, the resuslts make the theory of E sounds much more logical than before. The links between the theory of E and modern science becomes more obvious. Once again the theory of E will guide and enlight the developement of science, technologies and civilizations, because it is "The final theory" that modern scientist has always been looking for, it is Einstein's lifelong dream of a "Theory of Everything". Or one should say, the theory of E has always been "The original theory" ( 道).
Now it is the time for the theory of E to regain the reputations it deserve. This is why I set up this site. Through this site, I want more people to understand the theory of E, and at the same time I want to gather the people who share the same dream. I am not a genius and I cannot do much with a pair of hands. This historical milestone requires many pairs of hands to establish. Please support.
http://www.yinyangbalance.asia/blog/?p=470